HissenIT CrococryptMirror Pro v1.5 released - Software for encrypted File Backups
HissenIT introduced the Pro version of the file and folder backup encryption tool CrococryptMirror. To finance the freeware project, the new Pro version costs a small fee. New features of CrococryptMirror will always be introduced in the Pro version first. Version 1.5 received a massive performance enhancement due to internal optimization. Also, the UI was revised and several stability fixes were added. Still, the software works independent and does not require an online connection or registration.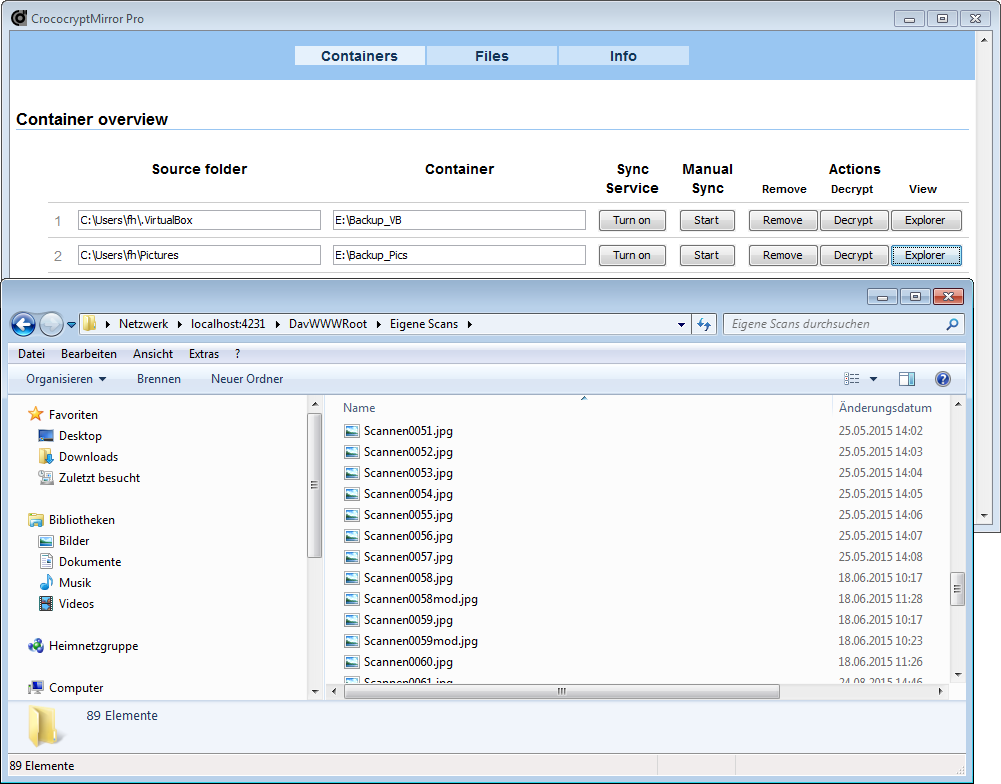 CrococryptMirror Pro - Secure Data Backup with Encryption
Key Features:
Securely Encrypted
File-based:
Fast, incremental Updates!
-Ideal also for Cloud Uploads-
For Backups on USB, Network or Cloud
Encryption of file content, filenames, file meta data
Shorten of filenames
Portable Version

No administrative/system rights necessary
No installation, everything in one directory (Application & Data)

50% faster than the previous version
Revised UI Design for better control
Several stability fixes
More information and the download of the version 1.5 free Trial is available through the CrococryptMirror Pro Homepage.
Categories: News IT Security
---
Post your comment
Share
If you like this page, it would be a great thing if you share it with others: