Automatic Invoice Printing ►
Automatized Mass Creation and Printing of Invoices (PDF-based)
Summary:
Solution for creating PDF invoices from HTML templates, including printing function by merging single PDFs. Can be implemented as fat client (e.g., Windows application) or cloud solution.
Technologies:
Java, Windows/Linux, PDF, PDF/A (on request), Database, CSV, CSV2PDF, E-Mail, Client/Server/Cloud
Security:
Secure Programming (→ Guideline)
Secure operation, patch management, update processes
Status:
07 / 2022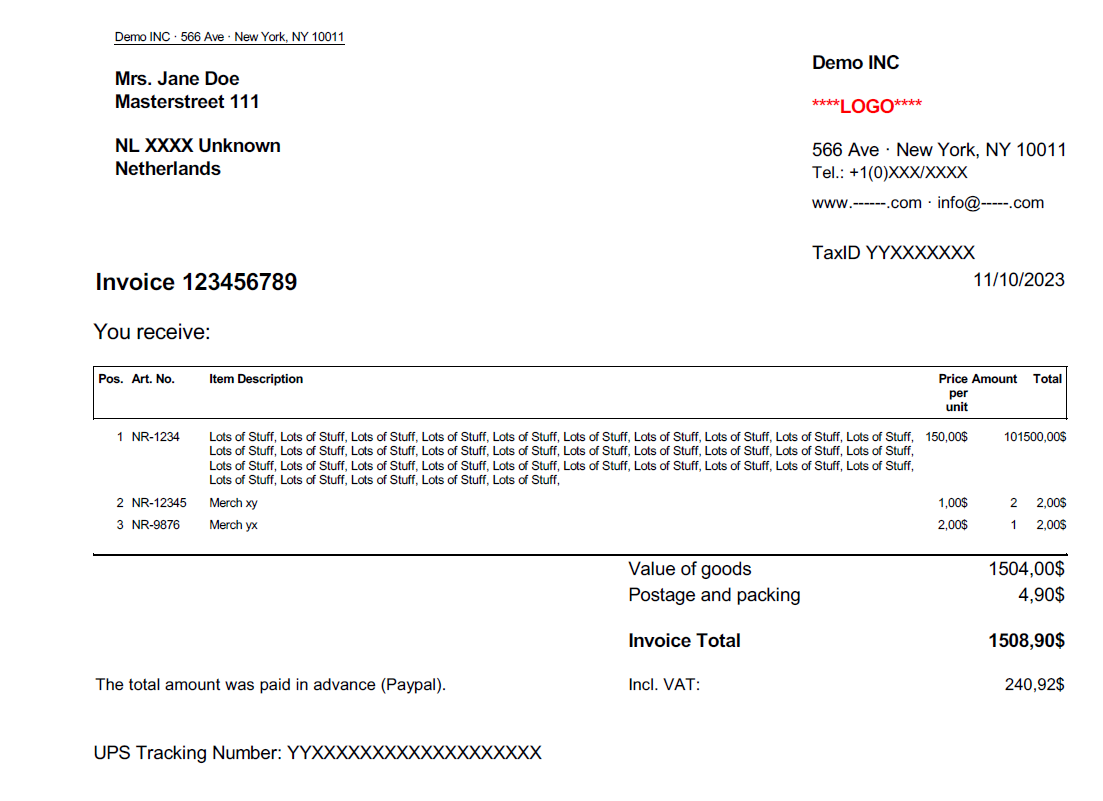 Through our database connectivity or CSV/XML processing we support the creation of invoice PDFs and hence automized printing of large amounts of data sets including multiple items.
Our solution is built upon HTML/CSS templates using placeholders for integrating dynamic data in an efficient way. You deliver the template, which can be changed at any time by yourself, our solution builds single PDFs for, e.g., automated mailing, and can merge these PDFs including a number of copies into a large PDF for easy printing.
A sample / demo invoice that was automatically generated (PDF):
The design is completely free for you to choose and is dynamically parameterized by us.