CrococryptFile: File encryption for Business - Worldwide
If you are searching for a file encryption tool for your company - speak with us about an individual offer for your case.
We support X.509 certificates through the Windows keystore, OpenPGP keys and simple password-based encryption.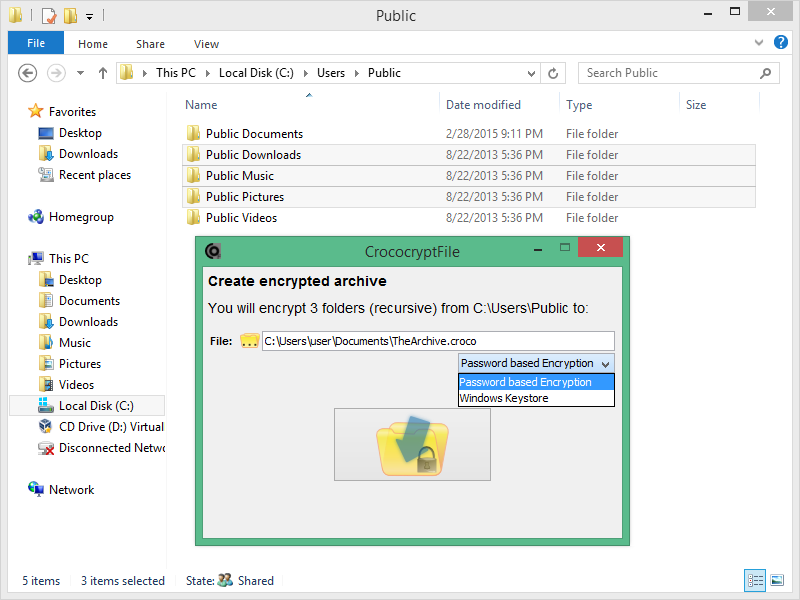 Smartcards and Active Directory/LDAP
Support for your company's smartcard via a PKCS#11 or JCE driver is possible. We provide support and development adjustments for your case.
If you have a greater organization and require Active Directory (LDAP) support for certificate lookup, we provide solutions as well.
Using CrococryptFile on servers is also possible. For instance, if you want to use a Hardware Security Module (HSM) for a special use case, we provide development support.
Contact us
We will be happy to offer a solution for your case. Simply contact us for an individual offer without obligation.
---