Computer/PC/Mobile/Media/Internet Guides, Tips, Tricks and Tweaks - not only for Consumers
You can follow this blog through this news feed or our social media channels.
Previous publications can be found in the publication archive.
Using CSV files is a daily routine for many people who have to accomplish a - fully automatic or semiautomatic - data exchange between different IT systems. CSV files are not the only solution path, but are very common. This concerns for instance online and e-commerce businesses which import the current orders from eBay into their own ERP system (Enterprise Resource Planning) or the accounting when exporting tax data to the tax office. ...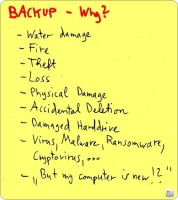 ...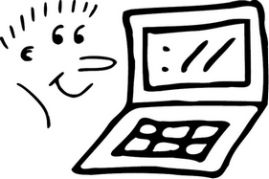 In light of current events, many IT news pages create headlines like "Patch your Flash Player, now!". This happens – again and again – with regularity when a new vulnerability in Adobe Flash gets out or a corresponding security patch or update is published... ...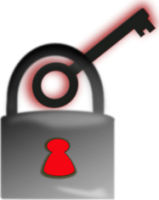 An "IT security researcher" recently engaged attention on a seemingly older, known weakness in Mozilla's password managers of Firefox and Thunderbird. Core problem is the way of dealing with the master password (keyword: secure password hashing). We recommend for years to pay close attention - when choosing an encryption software - which password hashing procedure is used. Otherwise, you eventually have no real data encryption at all. We try to provide some clear background information. ...

By adjusting the Firefox configuration easily and manually, the 'feeling' of the old user interface theme can be restored a little bit on the basis of the new built-in default design. We show a design proposal and explain the easy installation. ...
About HissenIT's Blog & News
This blog is written by Frank Hissen (Computer Scientist). The majority of posts is about HissenIT, new software and other topics within the areas of software development and IT security.