HissenIT: News and Press Releases
You can follow this blog through this news feed or our social media channels.
Previous publications can be found in the publication archive.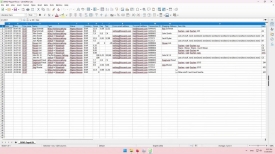 In addition to custom development and consulting services for SMEs in the field of data exchange, maintenance, evaluation and preparation as well as import & export especially in the sector of e-commerce, HissenIT also offers ready-to-use applications that enable technically skilled users with little or no support to integrate solutions for invoice and document creation as well as DHL parcel label generation into existing systems and individual work processes. ...
HissenIT's CrococryptFile fully supports Windows 11 including crypto suites. Besides classical end-user password-based encryption of files and folders, also the Windows Keystore using certificate tokens can be used. Hence, existing PKI infrastructure components can be used to encrypt file archives quickly also in business groups. ...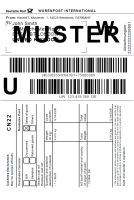 Using the solutions "ParcelConnector" and "Desktop-ParcelConnector" companies can integrate the purchase of DHL shipping product labels including customs declarations into their own sales process. ...

Also upon some user requests, we describe the current status of our Crococrypt Product Family in 2021 which includes our file encryption software CrococryptFile and CrococryptMirror as well as the CrococryptLib SDK for secure password handling and easy-to-use password-based encryption in tailor-made applications. To cut it short: All programs are still in active development and you receive support! ...

Over 700 worldwide reviews, with course ratings of 4.3 in average out of 5.0 of all courses (and I am working on it). At the moment, seven courses about IT Security Management, Secure custom Development, Cryptography and Encryption (English/German). Individual Coachings, Topics or online Seminars are possible as well. Courses can be licensed in other formats, like SCORM, for enterprise and offline use. ...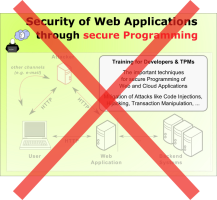 Usually, you won't find blog posts like this one from me. They are kind of off-topic. I will definitely put it in the 'news' section only... ...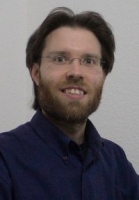 IT Security Expert and Computer Scientist Frank Hissen talking about cryptography and how cryptography helps to protect our data security during our private and professional everyday life. ...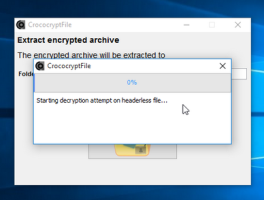 With this quick post, we wanted to let users know that CrococryptFile is still in active development. We are busy with other (commercial) projects, hence, CrococryptFile has to wait a little bit for its new version. The new version will include the often requested wipe function, to securely delete encrypted files. ...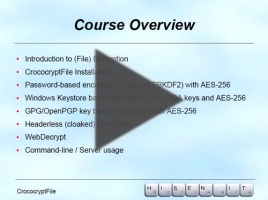 With more than 18 years of IT security and security training experience, HissenIT publishes also online trainings in the areas of application security, encryption and cryptography. Information technologies are the essential part of any business and a huge part in our private life. Hence, awareness of IT security on the technical level has become essential. Increased numbers of reports on cyber attacks and system vulnerabilities are one proof. ...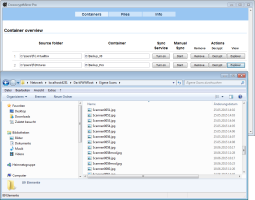 HissenIT introduced the Pro version of the file and folder backup encryption tool CrococryptMirror. To finance the freeware project, the new Pro version costs a small fee. New features of CrococryptMirror will always be introduced in the Pro version first. Version 1.5 received a massive performance enhancement due to internal optimization. Also, the UI was revised and several stability fixes were added. Still, the software works independent and does not require an online connection or registration. ...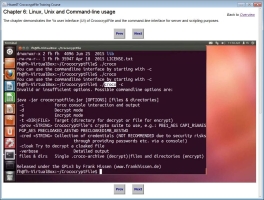 HissenIT published the existing and freely available online video training course "File Encryption Basics and Practices with CrococryptFile" now also as offline version as a portable Windows software - using its in-house application framwork. Since it contains HD video, the portable extractor setup is ~125MB in size and the extracted application needs ~250MB of disk space. ...

The new Windows software is called "HissenIT Masterdata". It is an easy-to-use master data management software. Besides common basic data, the software stores any number of addresses and other contact data of people or companies. An arbitrary number ob custom data fields can be defined as well. ...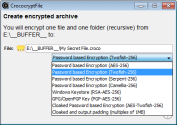 HissenIT released a new version of the file archive encryption tool CrococryptFile. Three new crypto suites using Twofish, Serpent, and Camellia are included. Moreover, the hash iteration count in case of password-based encryption following PBKDF2 is now selectable by the user (which is backward compatible). ...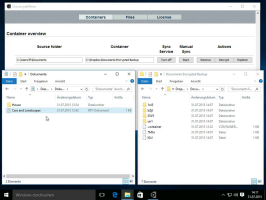 HissenIT released a new version of the file and folder encryption tool CrococryptMirror. It includes a password change function and - as requested by many users - a command-line option to provide the keyfile password. Although not recommended, this function can be used to provide the password, e.g., in scripts for automation purposes. The feature can also be used to "store" the keyfile password. ...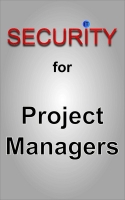 Our Whitepaper/Guideline is now also available as e-book for Amazon's Kindle (English/German). ...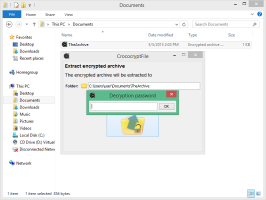 In the article called "Security Tools: Secure Windows 10", CrococryptFile is shortly described and recommended. ...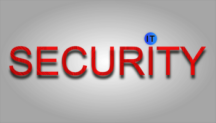 Despite many accepted IT security standards, many IT projects fail at IT security. What needs to be considered, what mistakes and pitfalls to avoid. ...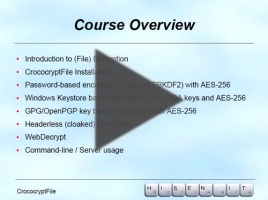 Reports on cyber attacks have increased tremendously over the last years. Information technologies are the essential part of any business and a huge part in our private life. Hence, awareness of IT security on the technical level has become very important – for developers and decision makers alike. ...

In this course, you will learn how to use CrococryptFile, the open-source file encryption solution. Learn what encryption means on the technical level – as a background information to choose the right file encryption method for your case. If you care about privacy and if you are willing to do something about it, you are already on the right track. This applies for enterprise and private users alike. ...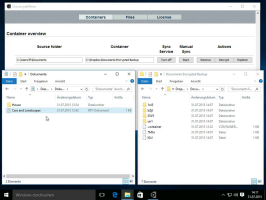 We released an update of CrococryptMirror as version 1.2. This relates to the setup and the portable version. Beside some bugfixes, we added a 32bit version for Windows XP and above. ...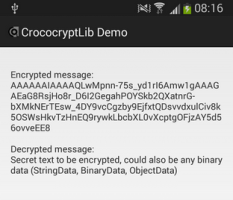 CrococryptLib 1.4 for Android released: A library for mobile apps that allows the most easiest integration of password-based encryption, hashes and other cryptography operations. No in-depth cryptography knowledge is required to integrate encryption into Android apps. ...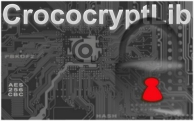 HissenIT recently released CrococryptLib for Java: A library for Java back-end, desktop and mobile applications that allows the most easiest integration of encryption and other cryptography operations. No in-depth cryptography knowledge is required to integrate encryption into enterprise applications or software products. ...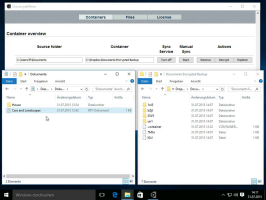 We were able to test CrococryptMirror and CrococryptFile on Windows 10 successfully. Both applications run without problems in their respective current versions. ...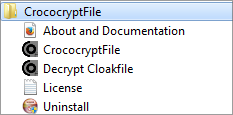 Today, we released CrococryptFile 1.3 as free download. This version includes a new crypto suite: "cloaked" archives. This kind of suite encrypts archives without headers. What this exactly means, we explain in the following. ...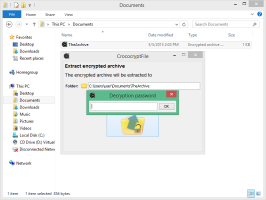 We released CrococryptFile 1.2 today. This version includes support for GPG/OpenPGP keyrings which can be used as an additional crypto suite. Multiple recipients for an encrypted archive are also supported. ...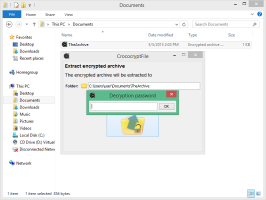 Open-source file encryption CrococryptFile as Kickstarter project ...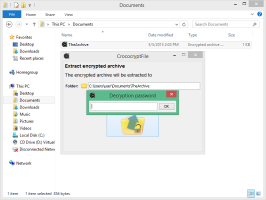 HissenIT recently released an open-source file encryption software called CrococryptFile. ...
About HissenIT's Blog & News
This blog is written by Frank Hissen (Computer Scientist). The majority of posts is about HissenIT, new software and other topics within the areas of software development and IT security.