Video Tutorial: File Encryption Basics and Practices with CrococryptFile
In this course, you will learn how to use CrococryptFile, the open-source file encryption solution. Learn what encryption means on the technical level – as a background information to choose the right file encryption method for your case. If you care about privacy and if you are willing to do something about it, you are already on the right track. This applies for enterprise and private users alike.
This article is freely available to everyone through the platform of LinkedIn. You can also find it on Udemy.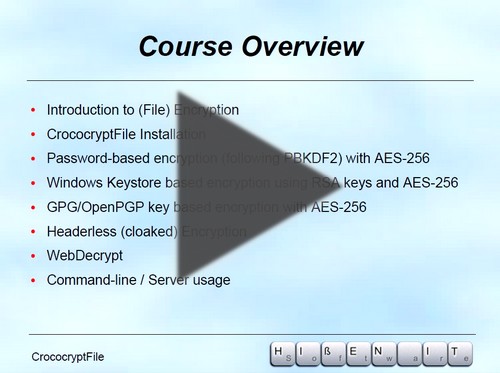 About
Computer Scientist Frank Hissen is the owner of HissenIT, a small business in Germany focusing on IT security software development and consulting. Frank has over 18 years experience in various positions as security expert in IT projects. He mainly worked for large businesses but also medium-sized companies.
Categories: News IT Security
---
Post your comment
Share
If you like this page, it would be a great thing if you share it with others: