HissenIT releases freeware for master data management
The new Windows software is called "HissenIT Masterdata". It is an easy-to-use master data management software. Besides common basic data, the software stores any number of addresses and other contact data of people or companies. An arbitrary number ob custom data fields can be defined as well.
Moreover, existing files, documents, and folders can be referenced from a data record. These can be opened and edited directly from within HissenIT Masterdata using the associated default program.
HissenIT Masterdata is right for self-employed people, little and medium-sized companies, clubs, schools, or private individuals with the need for an easy master data management. It is free software without registration, without activation, without limitations and without ads.
Keywords: Address management / Address book / Address database / Customer database / Customer management
The official HissenIT Masterdata Homepage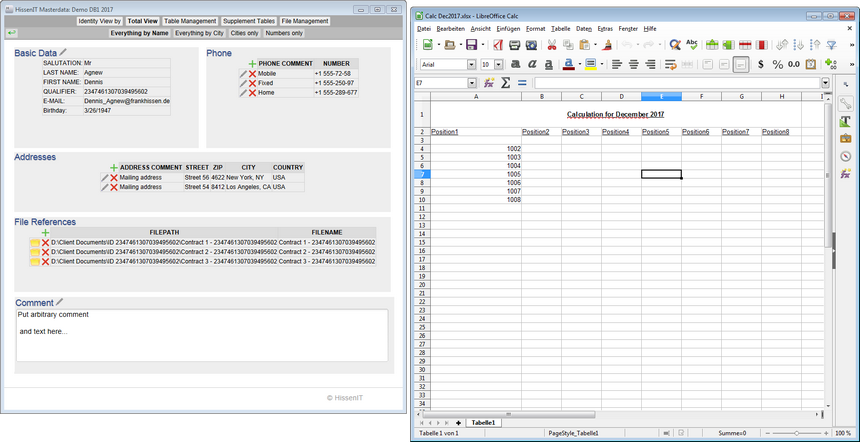 HissenIT - Software development and IT consulting
The tool's developer, HissenIT, is a small business company in Germany focusing on IT software development, programming and consulting. Founder and computer scientist Frank Hissen has over 24 years of experience in various positions in IT projects. HissenIT also offers Java-based security, cryptography and encryption development as well as consulting services and free file encryption tools.
Categories: News
---
Post your comment
Share
If you like this page, it would be a great thing if you share it with others: