CrococryptFile Offline Training Course as free Windows Software available
HissenIT published the existing and freely available online video training course "File Encryption Basics and Practices with CrococryptFile" now also as offline version as a portable Windows software - using its in-house application framwork. Since it contains HD video, the portable extractor setup is ~125MB in size and the extracted application needs ~250MB of disk space.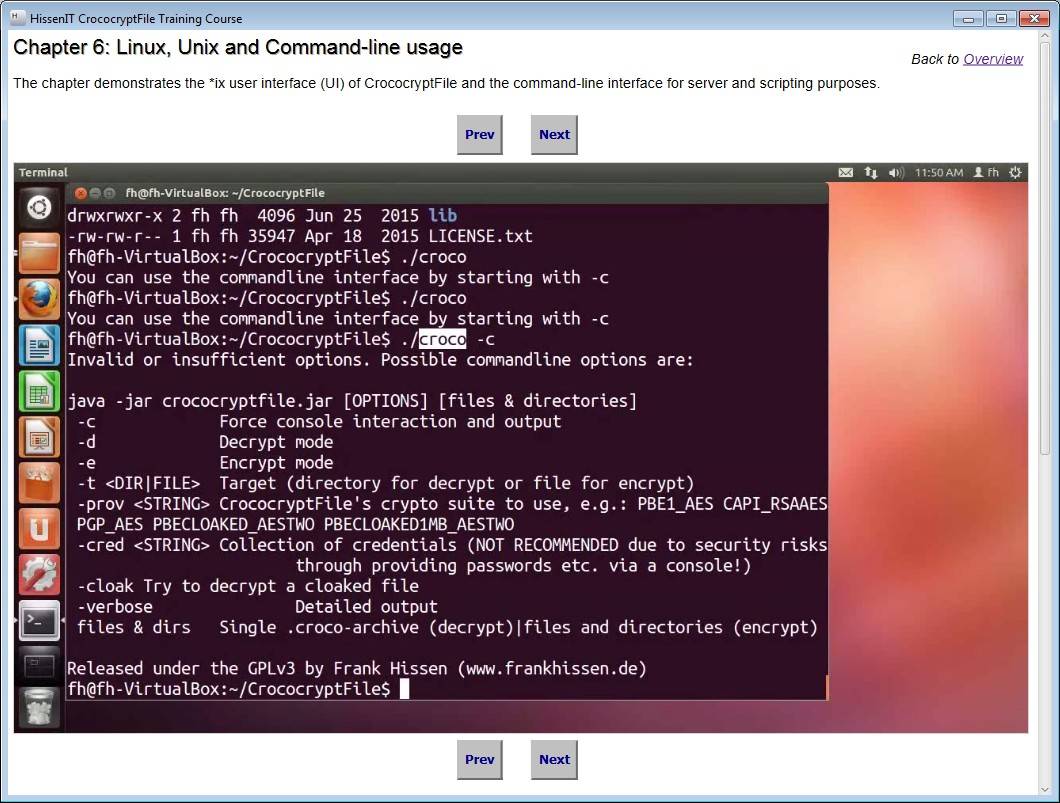 The course is for users of any kind and also includes a short introduction into the topics of cryptography and encryption. The chapters:
Introduction to Encryption and File-encryption
CrococryptFile Windows Installation
Password-based Encryption, Decryption and WebDecrypt
Token-based Encryption with Windows Keystore and OpenPGP
Forensics on Headerless encrypted Files
Linux, Unix and Command-line usage
The realization was done using its in-house Application Framework for quick and cost-effective implementation of Windows and Server applications.
HissenIT - Software development and IT consulting
The developer, HissenIT, is a small business company in Germany focusing on IT software development, programming and consulting. Founder and computer scientist Frank Hissen has over 24 years of experience in various positions in IT projects. HissenIT also offers Java-based security, cryptography and encryption development as well as consulting services and free file encryption tools.
Keywords
Open Source Encryption, Freeware, File Encryption Training Course, Password-protected, Password Protection, Windows Freeware
Categories: News IT Security
---
Post your comment
Share
If you like this page, it would be a great thing if you share it with others: